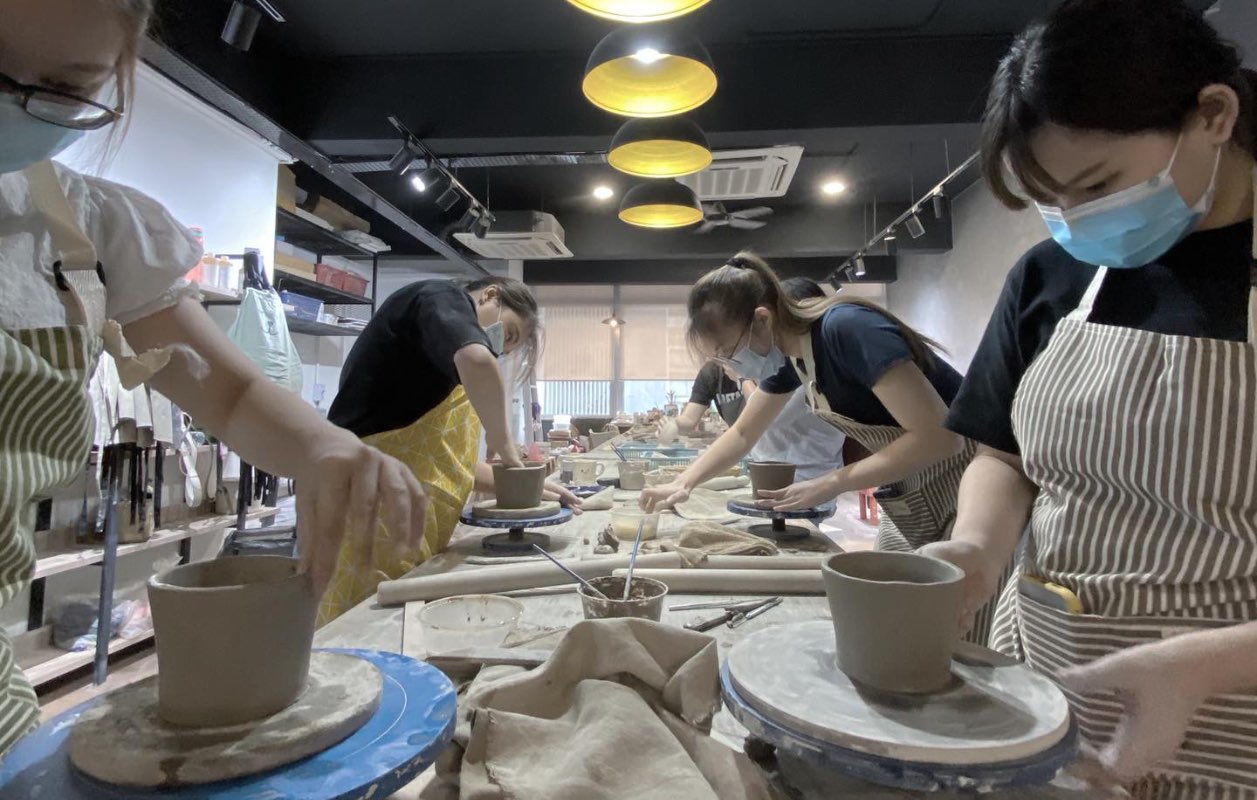 2+2 Hours (4 Hours) Handbuilding Workshop – Cup & Saucer
Here comes with our handbuilding workshop for 2021. In 2021, we decided to set[cup and saucer hand building workshop ]as our regular class every month and some special theme workshops will be launched occasionally too.
The techniques of Handbuilding pottery does not involve machines. The works creating by handbuilding are more rustic and aesthetic, even a first-timer can create a complete work in a session. We recommend this workshop to student who aims to achieve something thru the learning process.
There are 4types of cup and saucer set ,please let us know your preference (you can refer to the pictures too)
a) Afternoon tea set
b) Mug and saucer
c) Japanese teacup and coaster set
d) Japanese milk pot and plate
The Handbuilding workshop is a 2+2 hours (4 hours) session, consists of a 2 hours pottery making session and 2 hours of free and easy Glazing session .We provide glazing guidance, space and materials for you to let your creativity flies in glazing your art piece.
Type /
Handbuilding (without wheel)
Time/
Every Tue, Fri, Sat & Sun
10am – 12pm (pottery making)
12pm-2pm (glazing session)
.
Fees/
1 person RM230
2 person (pair) RM450
(This workshop includes 2 hours pottery learning session, 2 hours free and easy glazing session, materials and firing service charges) *No hidden fees*
.
Concerning the time of the pandemic, we limit the number of student intakes in order to follow the social distancing practice and maintain a safe studio environment. Please make booking ASAP to secure your seat.
Beary Potter Studio
A-7-1,Jalan C180/1,Dataran C180 Balakong, 43200 Cheras, Selangor, Malaysia
Getting Here By
Public Transport:
Take MRT to our nearest Batu 11 MRT station(SBK line), and take Grab/taxi around to get here in approx. 5 minutes trip.
Or
Car:
You can reach here by searching "Beary Potter Studio" in Waze or Google Maps